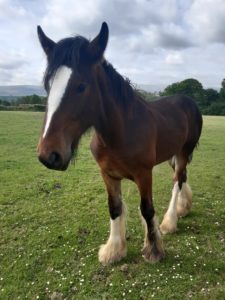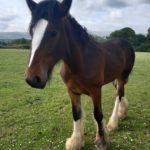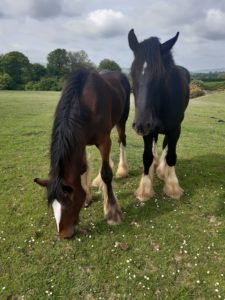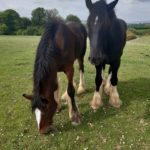 Stats
Name: Flash Harry
Born: 08/04/2019
Sex: Gelding
Height: est. 17.1hh
Sire: Fifield Jack of Diamonds
Dam: Walton Dream
Flash Harry's Story
Caerberllan Flash Harry was born in April 2019 and was born on the same farm as Joe who many will remember and who is now in Oman as a drum horse to the Sultan! In fact, Joe's 'grandfather' Caerberllan Buskot, is Flash Harry's 'great-grandfather'! Work that out!
He's got a Harry Potter style white flash on the top of his nose hence his name!
He came to us from his birthplace in November 2019. Now a young yearling, he has settled in really well with the rest of the gang and is uber friendly!
We confidently predict that young Flash Harry is going to become a big farmyard favourite!