About Us
The Shire Horse farm is based in Carnhuan, Eglwswrw, Pembrokeshire.
We are proud that our family has farmed the land here for 8 generations since 1849. The farm is situated between the Preseli Hills and the Coast of North Pembrokeshire and Newport Bay.
Our family first opened the farm to the public in 1992, to help us to preserve the Dyfed Shire bloodline in memory of our grandfather John Rees Lewis who started the bloodline.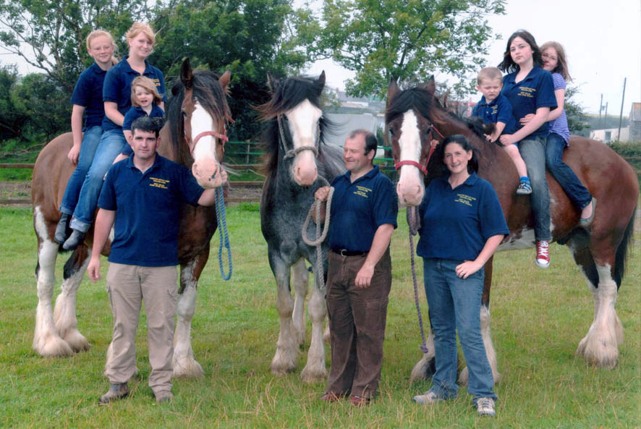 Shire Horses have been bred on the farm since 1981 and we pride ourselves on the fact that we are able help support this rare breed. 
By welcoming visitors to the farm we are able to share some of our passion – alongside the horses we have a collection of other animals and attractions for you to enjoy.
Our 'Caffi Celt' has been named after our most famous horse 'Celt' who was renamed and given the rank of 'Major Mercury' by Her Majesty The Queen after joining the Household Cavalry in 2008. Since then we have supplied the Army with another Shire Horse Ed who is currently in Drum Horse training and also Celt's younger brother JR to the Sultan of Oman for their Household Cavalry.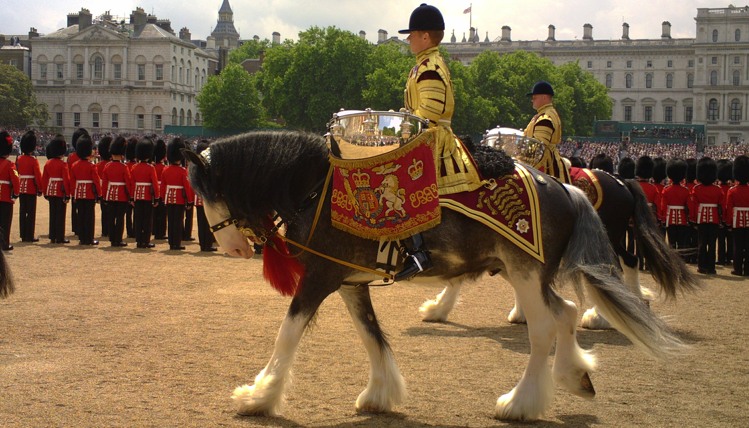 We are delighted that the Shire Horse Society have in 2020 licensed our stallion Dyfed Merlin, who was named on a Royal Visit, as a Premium Shire Stallion.
The Shire Horse farm is a working farm operating 365 days of the year!  We open for visitors from Easter until October – however we are happy to host groups by appointment at other times.
During the summer we offer small groups the opportunity to book an evening visit – helping feed the animals as well as the other activities, finishing with  supper on the farm. Contact us to discuss further on 01239 891 107 / 07551 879 425.
Come and enjoy the space and the freedom by visiting the Shire Horse Farm to experience life on an authentic and traditional Welsh family farm.
Hope to see you soon.