'Our Yorkshire Rose'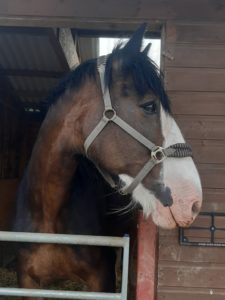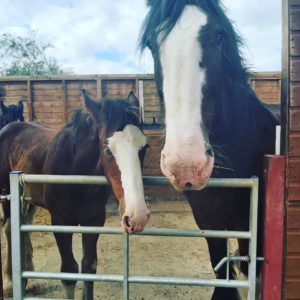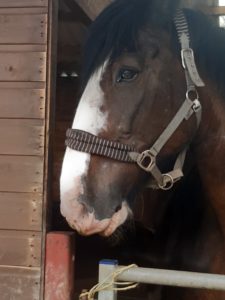 Stats
Name: Oakridge Hope
Born: 18/05/2004
Sex: Mare
Sire: Lancashire Supreme
Dam: Oakridge Charity
Hope's Story
A recent arrival to our Dyfed Shires family, Hope arrived in Eglwyswrw in the early summer of 2020 in the middle of the original national lockdown.
She arrived from Yorkshire with her young foal at foot – 'Jonesy' having been born in Yorkshire in mid-April.
At the time of her arrival, she was not in the best condition – she was lean and clearly, at the good age of 16, having to feed her new born was taking it out of her more than usual.
She has settled in well on our farm and out on the grass has filled out once again. Since we weaned Jonesy off her before Xmas, she has continued to blossom.
She's self confident and knows her own mind, likes company but also has an independent streak!