'A Legend in her own Lifetime'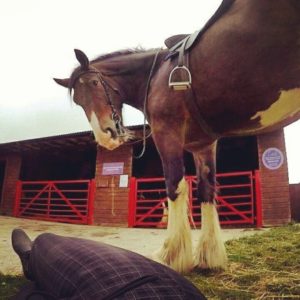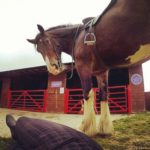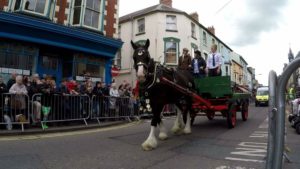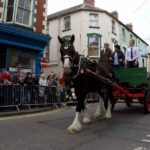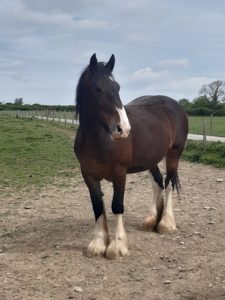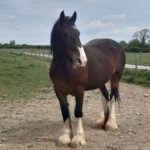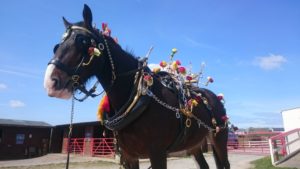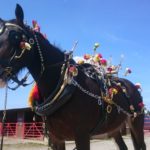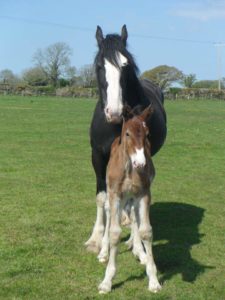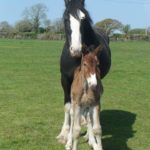 Stats
Name: Dyfed Willa Rose
Born: 10/05/13
Sex: Mare
Height: est. 18.2hh
Sire: Dyfed JR
Dam: Metheringham Upton Pansy
Willa Rose's Story
Willa Rose is a special girl and a wonderful example of her breed.
Born on the farm in 2013, she has good genes! Her father JR now struts his stuff for the Sultan of Oman whilst her uncle Celt reigned supreme in London and everywhere he went for the Household Cavalry during his 13 years of service from 2008-2021.
But she hasn't let their success go to her head. Instead, she has matured into a strong but gentle soul who regularly undertakes the horse and carriage ride for our visitors and is adored by everyone who meets her.
In 2018, she gave us her first foal, Morgana. Things didn't go to plan as both fell very ill after the birth. With excellent veterinary support, both mother and daughter survived to welcome our Royal visitors Charles and Camilla to the farm only a week later!
Destiny Calls
In May 2021, a day after her 8th birthday, family, friends gave an emotional farewell as our girl left us for London in front of the TV cameras, to join her Uncle Celt and her old friend Ed, as a trainee Drum Horse in the Household Cavalry!
She is doing well and has already shown the boys in London who's in charge! She has made excellent progress, not putting a hoof out of place.
Having taken part in the Major General's Review of the 2023 Trooping the Colour, she is soon to be formally named by HM Queen Camilla and we're excited to hear what her official name shall be!
On naming, Willa Rose will break the equine glass ceiling by becoming the first female Drum Horse in Cavalry history! Watch this space for updates!