We enjoy keeping an array of animals on our farm and we endeavour to do our bit to support many rare breed favourites.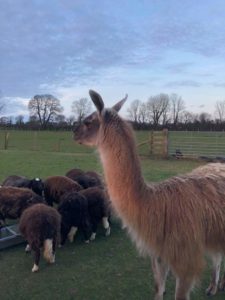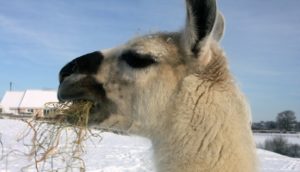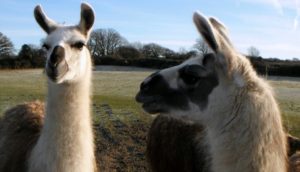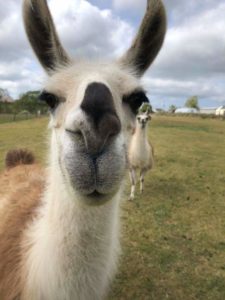 Balwen Sheep
Long-term residents are our hardy Welsh Balwen Flock.
They are so rare, they were nearly wiped out entirely by the 'Big Snow' of 1947! A popular sight on the farm comes each Easter time with lambing season. Those white socks, white faces and long white tipped tails are the cutest thing imaginable!
Llamas
The 'Guardians' of our flock are our faithful Llamas Anna, Efa & Lisa who have been warding foxes away from our small corner of north Pembrokeshire for the best part of a decade and more, since they first came to the farm in 2010!
Not necessarily the most sociable of our farmyard friends, they are nevertheless fascinatingly curious of all of the comings and goings on the farm and would expect you to come and say hello whether you want too or not!