"Our best ever mistake!"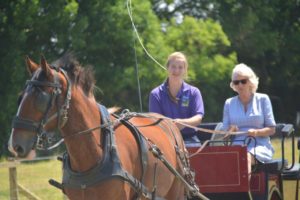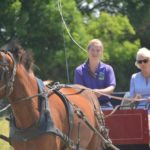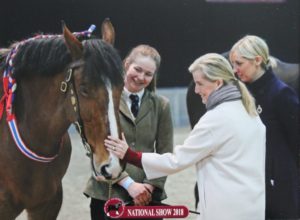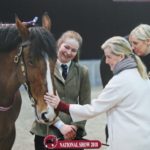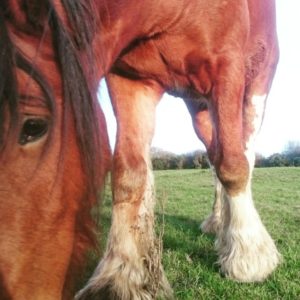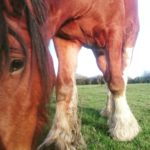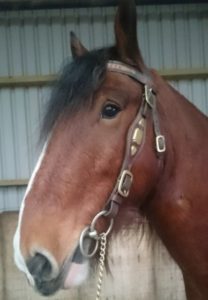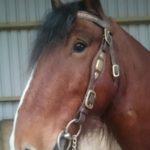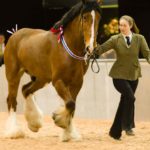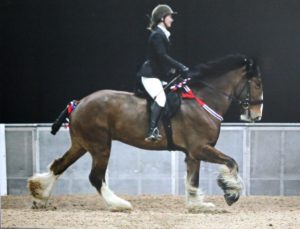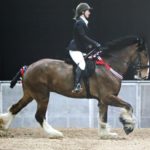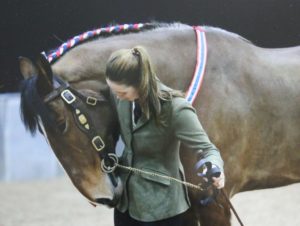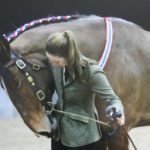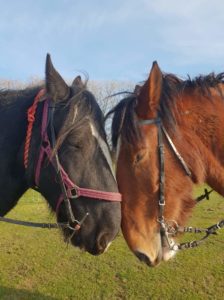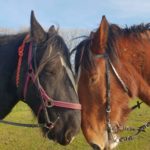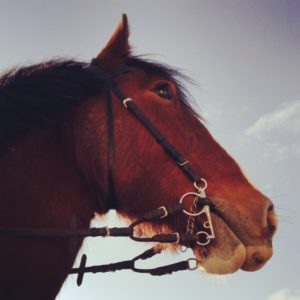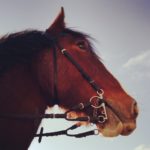 Stats
Name: Sedgemoor Bosley Pride
Born: 08/05/2014
Sex: Gelding
Height: 17.1hh
Sire:Drayhorse Fallen Oak
Dam: Sutton Forest Primrose
Ed's Story
Ed (short for Edmund, definitely not Edward!) came to us in the autumn of 2015 aged 18 months.
Named Sedgemoor Pride on birth, the name 'Bosley' was added to his registration a year later in memory of the 4 lives lost in the Wood Flour Mills explosion in Bosley, Cheshire in July 2015.
Known by his day-to-day name 'Ed', he was bought in Uttoxeter by mistake – we had gone to the sale without a horsebox and had no intention of buying a horse the day – but Ed had other ideas!
As unintentional purchases go, Ed's was the best! He settled in well with us and quickly became a farm favourite! By age 4, Ed began to help with the horse and carriage ride and like Celt before him, his quiet and laid back demeanour made everyone who met him fall head over heels!
That same year, Ed was centre of attention when HRH the Prince of Wales and HRH the Duchess of Cornwall were welcomed to the farm. Ed took Camilla around in the horse and carriage and she even had a go driving him and did a good job!
Destiny Beckons
Ed continued his great work on the farm in 2019 when the Household Cavalry came calling. Knowing that he would be well looked after and would have his very own 'big brother' Celt from our farm to look after him, it was time to let Ed fly.
Ed left us for London in the autumn and would undertake his Drum Horse training throughout the Covid pandemic era.
In the meantime, Celt's niece Dyfed Willa Rose joined him and Ed in London in the May of 2021 – Willa Rose and Ed had been on the farm together for 4 years, so a comforting new face for both on her arrival!
Celt, our 'Major Mercury', sadly passed away shortly after Willa Rose's arrival, in the August of 2021 but Ed would continue his training.
Ed was formally named Apollo by HM The Queen in the spring of 2022, when he debuted for the Household Cavalry at the Royal Windsor Show.
Apollo would make his Trooping the Colour debut in the Platinum Jubilee special that same summer. Poignantly but proudly, he followed that up as the sole Drum Horse on parade at the state funeral for HM The Queen in September 2022 – the drums were draped as the solemn occasion dictated that no music would be played on that procession.
Apollo would continue to grow into his new role and was giving a starring role in HM King Charles III's Coronation Procession on Saturday 6th May 2023 – not a hoof was out of place and he did his King, his country and his Pembrokeshire home, proud.
We look forward to watching Major Apollo, our Ed, continue to grow into a role which seems to have been made for him and to continue with the legacy of our Dyfed Grey Celt.