'Our Crown Prince…or Princess!'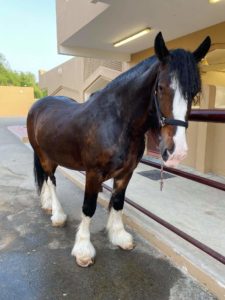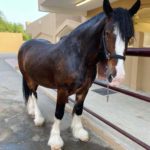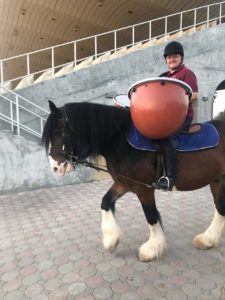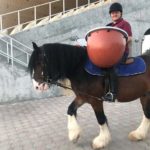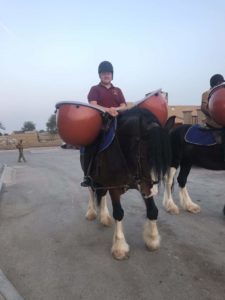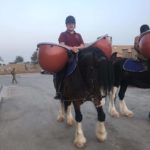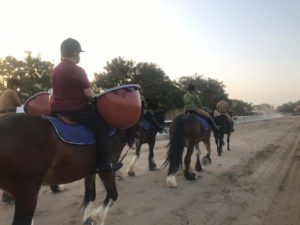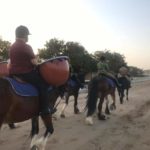 Stats
Name: Dyfed JR
Born: –/04/2007
Sex: Gelding
Height: 18.0hh
Sire: Primrose Tom
Dam: Dyfed Countess
JR's Story
JR was born on the farm in 2007 and was named after our farm patriarch John Rees Lewis who was affectionately known to the family as JR.
The 2nd born to Dyfed Countess, JR is a 3rd generation of our bloodline born on the farm and a younger brother to Celt, or 'Major Mercury' Household Cavalry Drum Horse.
JR was a popular member of our equine family and before he was gelded, sired Dyfed Epona born in 2010 through Cotebrook Dark Lady (Bonus), Derwen Fawr Rhiannon born in 2011 and Dyfed Willa Rose born in 2013, both through Metheringham Upton Pansy.
Once gelded, JR became our 'Princess' – loving the attention and fuss of our farmyard visitors! Never one for work if it could be avoided, JR preferred the adulation of his many fans!
A New Life!
But just like his big brother Celt, opportunity came knocking. Along with his big farmyard friend Caerberllan Joseph, JR left us in early 2017 for a new life as a trainee Drum Horse for the Sultan of Oman!
Delivered with Joe to the Sultan's British base in Wargrave near Reading, both were then flown out from Heathrow Airport to Muscat for a new life!
Amidst great wealth, JR and Joe are now being well looked after in purpose built air conditioned stables! JR is doing well in his training and we receive regular updates from the Arabian Peninsula on his progress.
We are incredibly proud that the shire carrying our patriarch's name has gone to follow in his brother's big hoof-prints as another Eglwyswrw globe-trotter!