A ROYAL VISIT
The Dyfed Shires family were honoured to host a Royal visit on 3rd July 2018.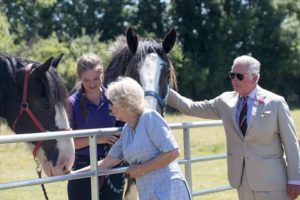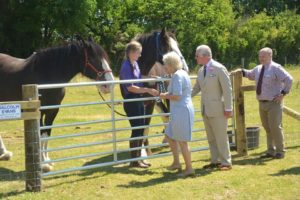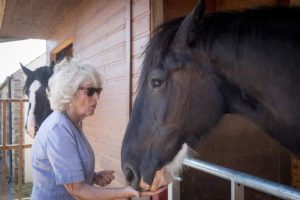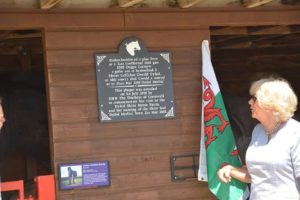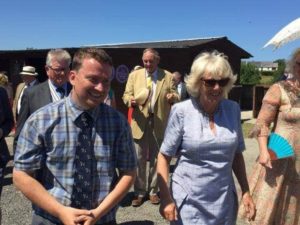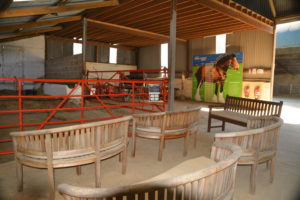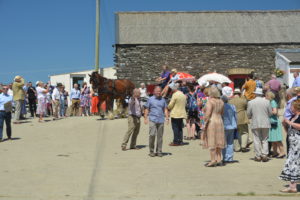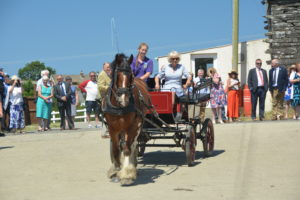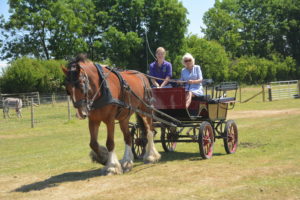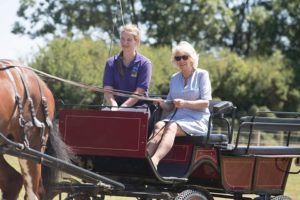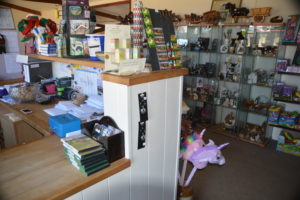 A Day to Remember
It was planned for HRH Camilla the Duchess of Cornwall to visit the farm for around an hour, but a last minute surprise witnessed HRH Prince Charles join us for a memorable day in the Pembrokeshire sunshine.
The royal couple arrived via helicopter, landing in one of our crop fields 'Parc Yr Ychen' (the Oxen Field), followed by a short walk to meet several of our Shires, including our 7 day old premature shire foal Dyfed Morgana and her Mam Dyfed Willa Rose.
The Prince of Wales reluctantly at the 3rd time of asking had to leave for another engagement and the day continued – back 'on schedule'! HRH the Duchess of Cornwall met with many of our invited guests before being introduced to the family who have bred and preserved the Dyfed Shire Horse bloodline over the last nearly 40. Following which, she unveiled a plaque commemorating her visit by formally naming our then 6 week old Shire foal 'Dyfed Merlin'.
HRH then enjoyed a brief talk about the history of the family and the horses on the farm before enjoying a private horse and cart ride with our Shire 'Ed'. She even took the reins and showed everyone how it was done!
She finished her trip by signing our Guest Book as well as buying some farm fridge magnets for the 'grandchildren'. So who knows, there could be Dyfed Shire Horse Farm fridge magnets adorning the Royal fridges of Kensington Palace right now, as you read this!