'The Matriarch'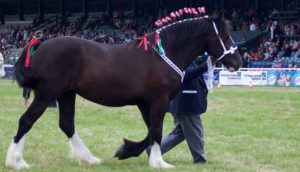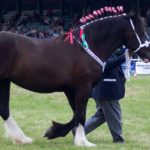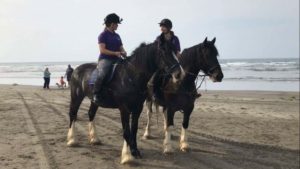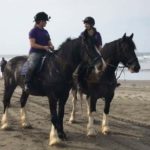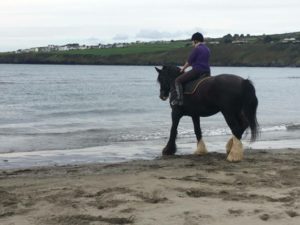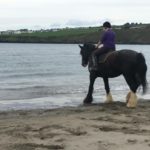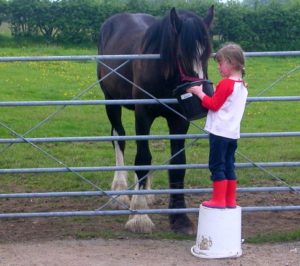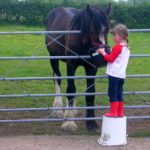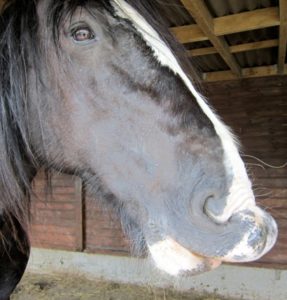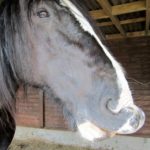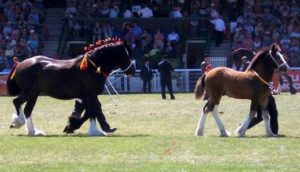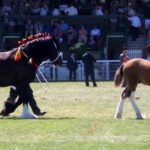 Stats
Name: Cotebrook Dark Lady
Born: 04/04/02
Sex: Mare
Height: 17.2 hh
Sire: Rookhills Black Knight
Dam: Sparkland Laura
Bonus's Story
Cotebrook Dark Lady, known to us on the farm as 'Bonus' was for many years the oldest shire here on the farm. Born in Cotebrook Cheshire in 2002, Bonus came to us as a yearling.
An expert gate-kicker, Bonus was every inch the matriarch of the heard. But, she was a sweet natured mare at heart and secretly loved the fuss and attention she got from our visitors.
A mother to General, Epona and the sadly missed Taurus and Liberation, Bonus had seen horses come and horses go despite her own health challenges over the years.
At Rest
Bonus passed away peacefully in November 2021, just short of her 20th birthday.
She has been laid to rest in the shadow of the Preseli Hills that she made her home, in the same paddock as Dyfed Countess, Duke, Macs and Dyfed Grey Celt.
We will keep her profile here on our website in her memory and with incredible fondness for a mare that gave us so much, over 18 years on our Eglwyswrw farm.