'Her Own Boss'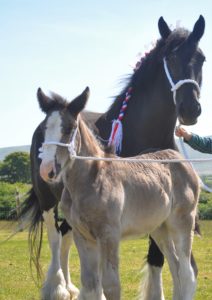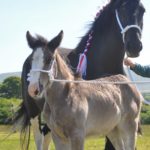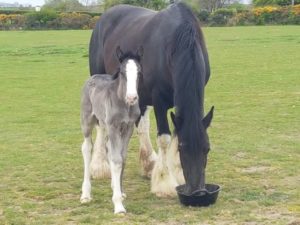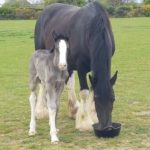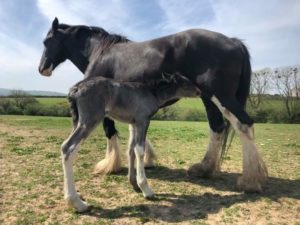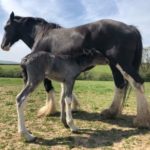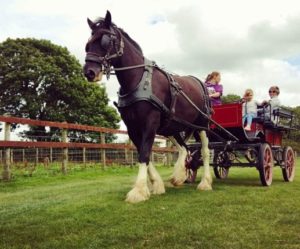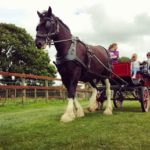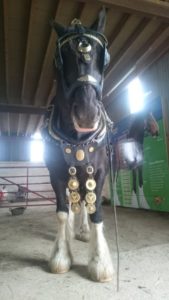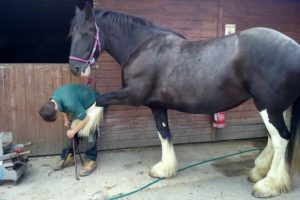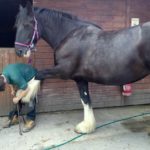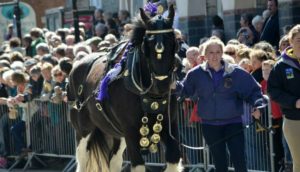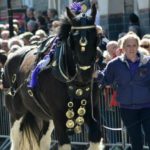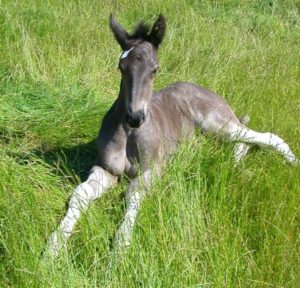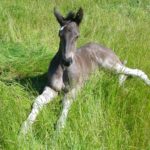 Stats
Name: Dyfed St Helena
Born: 04/07/08
Sex: Mare
Height: 16.2 hh
Sire: Clarach Aristocrat Lad
Dam: Dyfed Countess
Santes' Story
A 'little sister' to Dyfed Grey Celt now serving as 'Major Mercury' Drum Horse in the Household Cavalry and to Dyfed JR now stationed in Oman, Dyfed St Helena was born in 2008 to one of our bloodline matriarchs Dyfed Countess.
She was named after the island in the Atlantic which the farm owners had called home for a period of time. But her day-to-day name quickly reverted to 'Santes' – the feminine Welsh translation for the word 'Saint'.
Although a relatively small shire standing at 16.2hh, don't be fooled! Santes is a real character with more attitude than a battalion of soldiers!
A regular with the horse and wagon ride, she has performed immaculately in a number of weddings – typical, as she loves being the centre of attention!
She has struggled of late and underwent surgery on one of her hooves to remove a nasty abscess, but we're pleased to report that she has recovered well.
In 2020 she gave birth to her first foal. Fittingly with her big brother's Royal connections in London, Santes' first born was named Guinevere by none other than Celt's Boss – Her Majesty the Queen! How? Because Guinevere and Her Majesty share the same birthday – 21st April!